Ideagen's Guide to the UN Sustainable Development Goals
Interested in gaining a global perspective?
Yearning to further your knowledge of sustainability?
Excited to gain an understanding of some of the world's most vexing issues?
Earn your Ideagen credential on the 17 Global Goals while learning from some of the world's most innovative minds. This comprehensive course includes instructors from the UN, Microsoft, across multiple industries, and more!
Ideagen Future Global Leader Academy
An asynchronies course that allows you to work at your own pace, on your own time, and with over 5 hours of original content and quizzes.
Microsoft VP US AI & Sustainability Strategy & Partnership
Gretchen O'Hara
I'm a business builder establishing and leading teams that create from whitespace and build ecosystems empowering customers and partners. With over 25 years' experience in the tech industry across the US and worldwide, I have built systems and mobilized organizations to maximize the collective power of customers, partners, technical evangelists, startups, and developers to drive innovation. As VP, AI Country Strategy & Sustainability Partnership at Microsoft, I am building the path for Microsoft's US acceleration of its Artificial Intelligence, cloud and sustainability initiative to become carbon negative by 2030. AI and Sustainability will change and shape how we live, it is through strategic partnerships, innovation, and ecosystem activation that Microsoft will achieve these ambitious goals. I'm also a passionate advocate for women and girls in STEM and the cloud and am a Co-Founder of Women in Cloud (WiC), an organization taking action with global leaders, corporations, and policy-makers to help create $1 billion in economic access and opportunity by 2030. My mission is to live every moment with passion and compassion and leave a legacy of global tech success that stands the test of time.
Actress | Singer | Entrepreneur
Mary Milben
Helen Hayes Award Nominee Mary Millben has become one of the music industry's new, celebrated voices in the United States and across the world for large-scale, televised sporting and political events due to her rousing arrangements of America's patriotic music and music that inspires. Mary has performed for three consecutive U.S. Presidents - George W. Bush, Barack Obama, and now President Donald Trump. Performances for other notables - Oprah Winfrey, Her Majesty Queen Noor of Jordan, Her Royal Highness Princess Basmah Bint Saud Al Saud, Her Excellency Mathilde Mukantabana, His Excellency Cui Tiankai, and Canadian billionaire Jim Pattison to name a few. Featured at The White House, the U.S. Congress, Off-Broadway, for the NFL, MLB, NBA, XLIII Superbowl Halftime Show with Bruce Springsteen, Kennedy Center, and concert halls worldwide. Highlights - Headliner: NFL Debut (National Anthem; Washington Redskins; NFL on FOX), World War II 75th Anniversary Veteran's Day Commemoration Ceremony at the National World War II Memorial, National Anthem for Trump-Pence 2020 Official Campaign Kickoff Rally (Amway Center; Orlando, FL); National Anthem for the 58th Presidential Inauguration Victory Celebration of President Donald Trump, 2019 Heritage Foundation Leadership Conference, The U.S. Holocaust Memorial Museum 25th Anniversary NYC Tribute Dinner, 2018 Leukemia Ball, Howard Hughes Corporation NYC Seaport Event, 2017 Iraq and Afghanistan Veterans of America Heroes Gala, 2016 Smithsonian National Museum of African American History and Culture Opening Gala, and the 2016 RIO/U.S. Olympic Announcement Ceremony for USA Team Fencing to name a few. New York venues include the Copacabana, Joe's Pub at The Public Theater, The City Winery and The Cutting Room. NYC theatre debut at the Westchester Broadway Theatre starring in Ray Roderick's Gershwin musical 'S Wonderful. First American and African-American artist to perform the American National Anthem and the Chinese National Anthem (in Chinese) at The Embassy of the People's Republic of China in D.C. and for a live broadcast in China. Academy Award/Oscar eligible, Mary's debut single "Grace Will Lead Me Home" was recorded with 2018 Songwriters Hall of Fame Inductee Steve Dorff and written for the film "The Meanest Man in Texas." Film and soundtrack now on Amazon Prime Video, Amazon Music, and Spotify. Mary is a former White House Presidential Appointee to George W. Bush and a Global Ambassador for Education Africa. Mary is an American, small business owner. Founder/CEO, JMDE Enterprises, Inc.
Government Relations & Public Policy Executive
Sean Callinicos
20+ years as a government relations and public policy executive. Successfully led teams in complex legislative campaigns for corporations facing significant political, financial, legal, and reputational risk. Excel at establishing and developing government relations and public policy teams to work with C-suite to achieve business objectives. Previously served as general counsel on both personal and committee staff in the US Senate and practiced corporate law.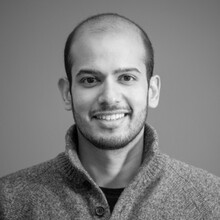 Director of Product Incubation at Microsoft
Sidhant Gupta
I invent new sensing techniques and build innovative hardware and software systems to address hard challenges in healthcare sensing, sustainability sensing, and human-computer interaction. My research often requires identifying and exploiting physical phenomena around us in unique ways to continually redefine what, and how, signals can be sensed. In addition to computer science, my research incorporates a deep understanding of applied physics, embedded systems, design-for-manufacturability, machine learning, software-defined radios, and cyber-physical security. More recently, I have been interested in revenue growth, competitive business and go-to-market strategy development. In 2014, I graduated with a PhD from the University of Washington's Computer Science & Engineering department specializing in Ubiquitous Computing. My Ph.D. work focused on developing novel sensing technologies and supporting software for the home that uses minimal sensors are low cost and easy to deploy. I also built and evaluated innovative electro-mechanical haptic feedback interfaces. At Microsoft Research, I have previously worked on bridging applied physics with HCI to come up with interesting haptics and sensing techniques. In my current role, I focus on developing wearable sensors for clinical decision making. I was named one of Forbes "30 under 30" disrupters in technology by Forbes magazine in January 2012. I enjoy photography, embedded hardware hacking and tinkering, and gourmet cooking.
Chief, New York UNCTAD Office
Chantal Line Carpentier
Experience • Ph.D. in agricultural and environmental economics • Specialization in sustainable development, trade and gender, agriculture and food security, Sustainable Consumption and production and CSR • Twenty five years of applied international science-based policy research • Twenty five of project development, and implementation in multicultural and multidisciplinary environments • Thirteen years of outreach and engagement of the private sector, government officials, academics, NGOs, and community-based organizations in intergovernmental processes • Successful fundraiser and convener • More than 50 peer reviewed journals articles, books, and chapters • Inspiring speaker
CEO and Founder of Ideagen
George Sifakis
Prior to his current role as Ideagen's Global chairman and CEO, George served as Assistant to the President of the United States and Director of the Office of Public Liaison at the White House. Having served in the Admininistration of two US Presidents and founded Axela and Ideagen over a decade ago, George has crafted countless successful policy, strategic partnership, global cross-sector collaboration, grassroots and executive communications strategies for members. George has served in all branches of the Federal Government including as Executive, Legislative US Senate Committee Staffer at the Committee on Small Business and Docket Clerk at the US Attorney's Office. As Director of Public Liaison at the White House, George was responsible for leading a team, coordinating engagement with Business Leaders, NGO and Public Sector from across all sectors and issues on behalf of the President and Administration. George is a frequent speaker at global convenings on a myriad topics. George is Global Chairman and CEO of Ideagen Global LLC, A Global Accelerator where the world's Global Leaders and CEO's from companies,NGO's and public sector convene to develop systemic solutions via catalytic collaboration to solve for x.
ENROLL NOW
This is your chance to learn about the SDG's from some of the worlds most innovative leaders, as well as earning your certification from Ideagen